Asia Insight Circle was founded as a private business network of C-Suite professionals from across numerous industries. Our limited-seating monthly meetings provide deep dives into a wide variety of topics of interest to business professionals doing, or wanting to do, business in Asia. Our services offering extends well beyond our monthly meetings. The vast network we've developed at Asia Insight Circle affords us the ability to make connections for our clients wherever and whenever they need it. Asia Insight Circle is where business leaders get business done.
Our services include arranging sounding board meetings for CEOs and senior leaders seeking to do business more effectively in China, as well as one-on-one meetings with select CEOs in specific industries.
We also assist clients with assembling advisory boards comprised of diverse members with relevant experience and insights to help spur growth and profitability.
We offer day-long Digital Growth Sessions for CEOs and senior leaders, which include input and insights from a collection of global KOLs focused on growth, digital transformation, and internal implementation strategies. The opportunity, power, and network of the team at Asia Insight Circle can make it happen.
Service offerings also include CEO counseling, professional services training, workshops, webinars, and leadership development, event management and execution, influencer marketing consulting and campaign development, media and communications training for senior executives.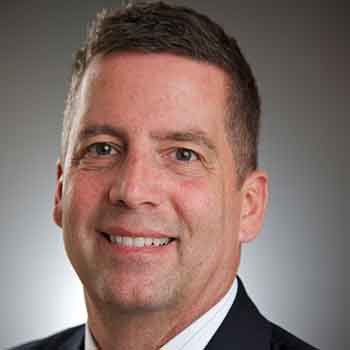 Walter Jennings
With some 25+ years of communication strategy experience gained working and living in China, Hong Kong, Australia, Canada, France, and the United States, it's only natural that Walter Jennings is the CEO of Asia Insight Circle, a business leadership association, consultancy, and events management company based in Hong Kong and doing business all over the world.
Walter also serves in a dual capacity as a Management Consultant at The Tantalus Group, a Hong Kong based global management consulting firm, providing CEO advisory, corporate communications strategy, and influencer relations consulting and strategy for the firm's clients.
Walter recently served as Vice President, Global Corporate Communication at Huawei Technologies in their corporate headquarters in Shenzhen, China. Huawei is the world's leading telecommunications technology company with 200,000 employees in 170 countries and 2017 revenue of US$93 billion.
During his tenure at Huawei, Walter was an internationally recognized spokesperson for the Huawei brand and also led Huawei's global corporate sustainability communications program. In addition, his focus was on building brand awareness and fine-tuning corporate reputation in all countries outside of China. Walter also developed a well-recognized international Key Opinion Leader (KOL) Program that involved the recruitment of key technology influencers around the world. He planned, organized, and managed KOL appearances at events all over the world, including a number of events in emerging markets, as well as at mainstream technology events like the Consumer Electronics Show (CES) and Mobile World Congress (MWC). He also represented Huawei at United Nations meetings in Geneva and Nairobi and has been a sought after speaker on the topics of influencer relations and influencer marketing at events around the world.
Earlier in his career, Walter led the Greater China operations for a corporate reputations consultancy in Hong Kong. Prior to that, he was based in Sydney and led the Australia and New Zealand markets. He has served four years as Vice President, Global Communications at Ford Motor Credit Company in Dearborn, Michigan. He began his career in New York.
Walter is a leading expert on International Key Opinion Leaders and Influencer Relations for corporate reputation and brand awareness. He advises Chinese Mainland companies on global communications strategy and advises international companies on cross-cultural communications issues in China and Asia Pacific.
A permanent resident based in Hong Kong, he is an American-Australian dual-national who is fluent in French and conversational in Mandarin. He has a Bachelor of Arts from St. Lawrence University, and has completed 14-degree programs on-line, from 'International Diplomacy' at Leiden University in The Hague to 'The Sociology of War' by Princeton University.
Walter's network represents a veritable who's who of business today and his reputation and credibility as a management consultant, corporate communications pro, and influencer marketing expert are unparalleled.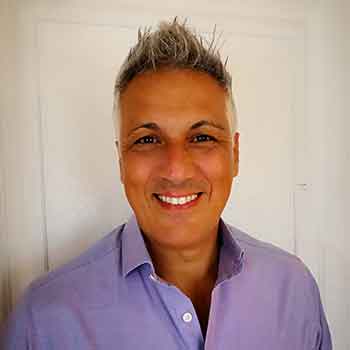 Santo Rizzuto
Santo Rizzuto is the Director of the Asia Insight Circle organization, leading operations and event management. A serial entrepreneur, Santo was the co-founder of Pearl River Antiques, importing high end antiques from China to galleries in Dallas, Chicago, and various cities throughout the state of Michigan.
Santo is the quintessential event planner, managing all facets of event planning, development, and execution for a myriad of clients in and around Hong Kong and in other cities around the world. His eye for detail, creative nature, and ability to instinctively know how to put together events that are not only magnificent in every way, but which perfectly suit the end vision and result his clients seek.
He also provides personal tours for visiting executives, influencers, and KOLs, including shopping expeditions, design assistance, and negotiation services for clients interested in custom tailored goods, handbags, shoes, eyeglasses, paintings, artwork, and other goods made in China.